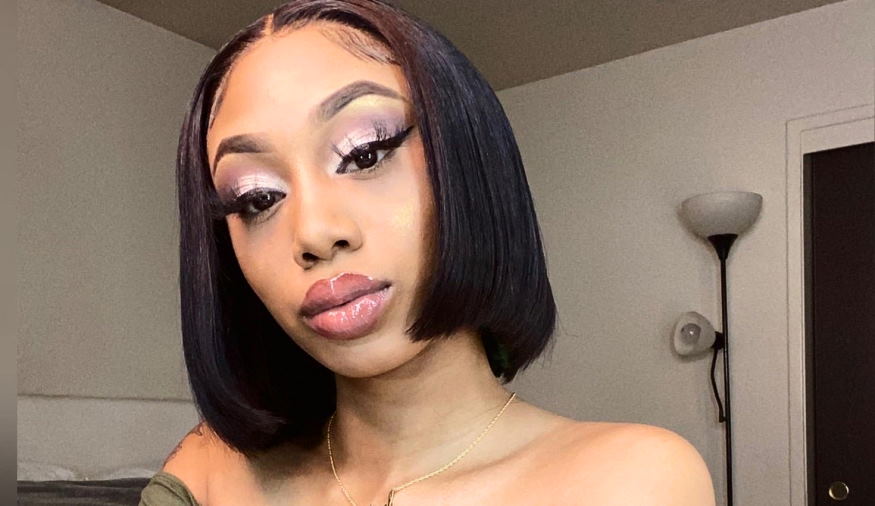 If you're looking for a beautiful and easy hairstyle, look no further than the classic bob. Whether you go for a sleek straight style or those luscious curls, the bob is a timeless cut that will never go out of style. When it comes to black women's hairstyles, the bob is an especially popular choice due its versatility – it can be rocked with short hair, long hair or any length in between! Keep reading to find some fabulous Bob Hairstyles For Black Women That Will Make You Look Fabulous.
Trendy bob hairstyles for black women
Bob hairstyles have been a popular choice for black women for decades. They are chic, stylish, and can be easily modified to suit any face shape or lifestyle. Whether you're looking for something classic or modern, there's sure to be a bob hairstyle that fits your needs. Here are some of the top trending bob hairstyles for black women:
The Wavy Bob: This look is perfect if you want a more natural-looking style that won't require lots of styling time. Style your hair into loose waves and leave it slightly undone to get this effortless look.
Tapered Bob: If you want something edgy and modern, then this is the look for you. This style is edgier than the classic bob, and it can be worn in a variety of ways. Try adding some volume to the crown for an even more dramatic effect.
Blunt Bob: For those who prefer something simpler, this look is perfect. The blunt bob frames your face perfectly and looks great with minimal styling. Plus, it's low maintenance and won't require lots of product to keep it looking sleek and chic.
Curly Bob: If you have curly hair, then you don't need to worry about straightening or using heat styling tools – just let your natural curls do the talking! A curly bob is the perfect way to show off your texture without having to put in a lot of styling effort.
Braided Bob: This style is perfect for those who want to add some texture and interest to their look. Try adding in various types of braids or opting for an asymmetrical bob with one side being longer than the other. This will give you an eye-catching, unique look that's sure to turn heads.
No matter which style you choose, there's sure to be a bob hairstyle that fits your needs! With so many choices available, you can easily find something that works best for your face shape and lifestyle. So go ahead and try out some of these trendy bob hairstyles today!
How to get bob hairstyles for black women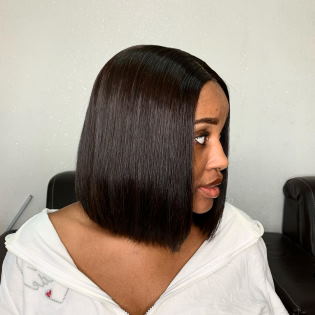 Bob hairstyles are a great option for black women, as they can be tailored to fit any face shape and style. To get a perfect bob cut, start by deciding what length you want the hair. Depending on your preference, you can keep it short or go with something longer. Once you know the desired length, head to your stylist for an expert opinion about how best to cut and style your hair for the most flattering look.
Your stylist will suggest adding layers to create texture and movement. However, keep in mind that too many layers may make the hair appear too thin or weigh it down, so plan accordingly! Depending on your natural curl pattern, you may need to use heat styling tools such as a curling iron or flatiron to shape the hair and hold it in place.
You can also experiment with styling products such as mousses, gels, and texturizers to enhance your look. Once you've settled on a style that fits your needs, use good quality products and visit a professional regularly for trims to help keep your bob looking fresh! With patience and practice, you can achieve an amazing bob hairstyle that accentuates all of your best features.