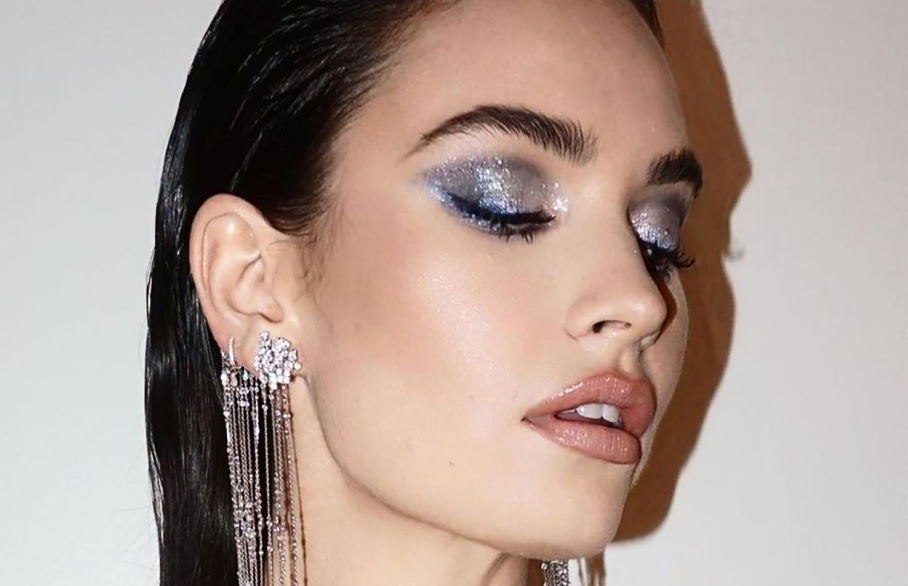 Everyone loves to express their individual style with makeup. However, applying the same eyeshadow and lipstick daily can be boring, so why not push yourself out of your comfort zone a little by experimenting and discovering new ways to update your beauty look? With a few simple tips, you can unlock all options for customizing your makeup routine in creative and exciting ways! Read on to learn how you can have fun playfully tweaking looks using color combinations, special products, or different techniques—all while still looking polished and professional.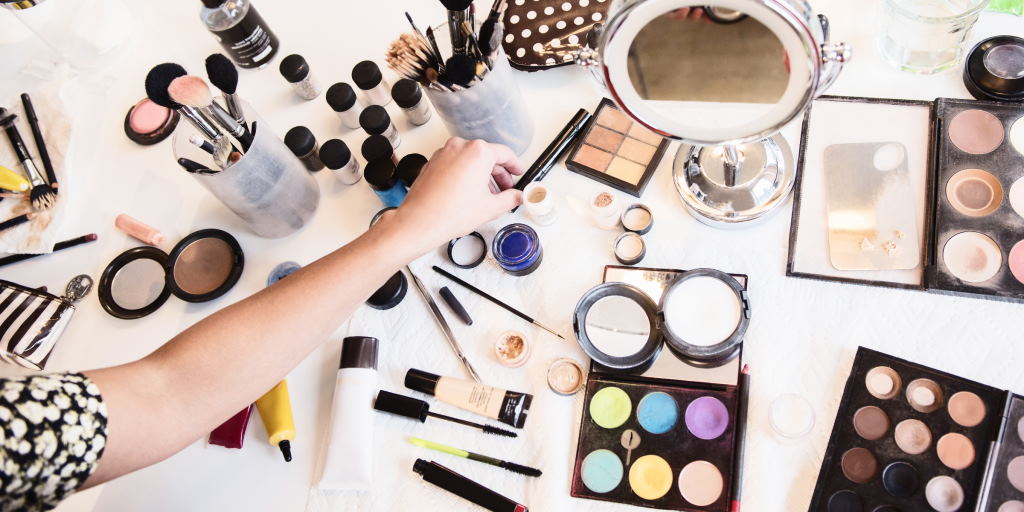 Makeup hacks: ways to experiment with makeup
Play with colors – Experimenting with different colors can be a great way to have fun and update your look. Try using intense shades or combining multiple colors to create something unique. You could also use color-blocking techniques by pairing unexpected hues like purple and green for an out-of-the-box look!
Change up the finishes – Shiny, matte, and glitter are all finishes you can explore when experimenting with makeup. Changing up the finish of a product can alter how your makeup looks on you and give you a creative way to shake things up each day.
Dabble in special effects – Special effects makeup is becoming increasingly popular, especially with the help of YouTube tutorials. So if you're feeling brave, why not use face paints or special FX items to create something truly original?
Experiment with hairstyles – Hairstyles can have a huge impact on how your makeup looks; for example, if you usually wear your hair down and straight but decide to curl it one day, this will make your features stand out differently. So don't be afraid to experiment with different styles and find what works best with your makeup look!
Try out new techniques – From creating that perfect smokey eye to achieving a flawless contour, many techniques allow you to customize your look. Start small with one technique and move on to something else once you've mastered it. This is a great way to gradually build up your skills over time and create unique looks every day!
Layer products – Layering different makeup products can greatly add more depth and dimension to your look. For example, try mixing foundations, lipsticks or eyeshadows with other products for an interesting finish that will make your makeup stand out.
Have fun – Above all else, the most important thing when experimenting with makeup is to have fun! Let go of any pre-conceived ideas about what you should look like and enjoy playing around with different colors, textures, and techniques until you find something that works best for you.
By experimenting with makeup, you can find unique and exciting looks that will help you stand out from the crowd! So don't be afraid to take risks and have fun exploring all the options available. Who knows? You might discover a new favorite look!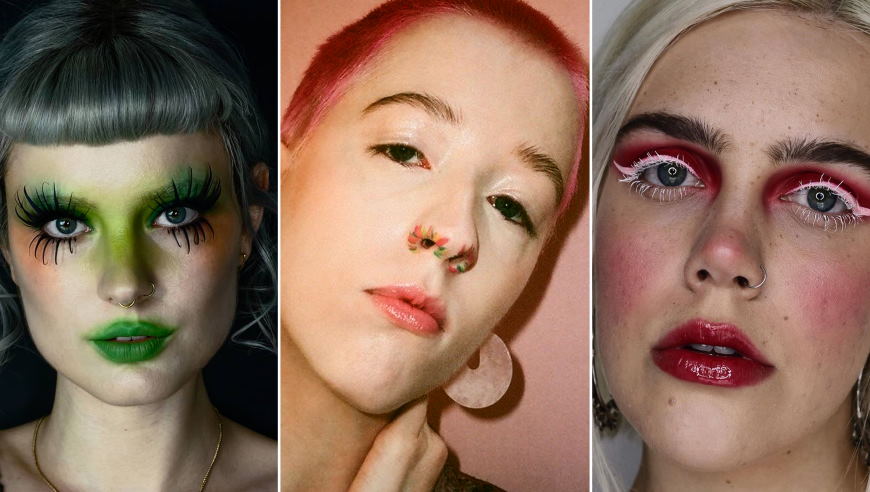 Get the look: bold and bright experimental makeup
Makeup is a fun and creative way to express yourself. If you're looking for something bold and brightly experimental, then these tips will help you get the look.
Start by prepping your skin with an oil-free moisturizer and primer. This will create a smooth base that won't interfere with any makeup products you use later on.
For eyeshadow, try using bright colors such as neon pink or yellow. Apply them in a graphic winged shape – either outwards towards the temples, or sweeping up towards the brow bone. Use a small angle brush to get precise lines, so they look crisp and clean. To complete your eye look, line them with the colored liquid eyeliner – you could choose an opposite shade to your eyeshadow for a more dramatic effect.
For the cheeks, you can pick up the shades from the eyes and use them as blush. To add even more drama, apply a highlighter on top of it in a pearlescent hue. Highlight products with reflective shimmers will also help define your features and give you an otherworldly glow.
Finally, complete your look with a bold lipstick color that complements your eye and cheek makeup. You can opt for something more subtle or daring, like metallic blue or neon green – both are sure to make a statement.
With these tips, you'll be able to create a bold and bright experimental makeup look that is sure to turn heads. So go ahead and express yourself with color, and don't be afraid to try something new.
A professional makeup artist has written this content. It is not intended as medical advice or to replace your doctor's advice. Always seek your doctor's advice if you have any questions about makeup application or use. Also, remember that everyone's skin type may react differently when using products.