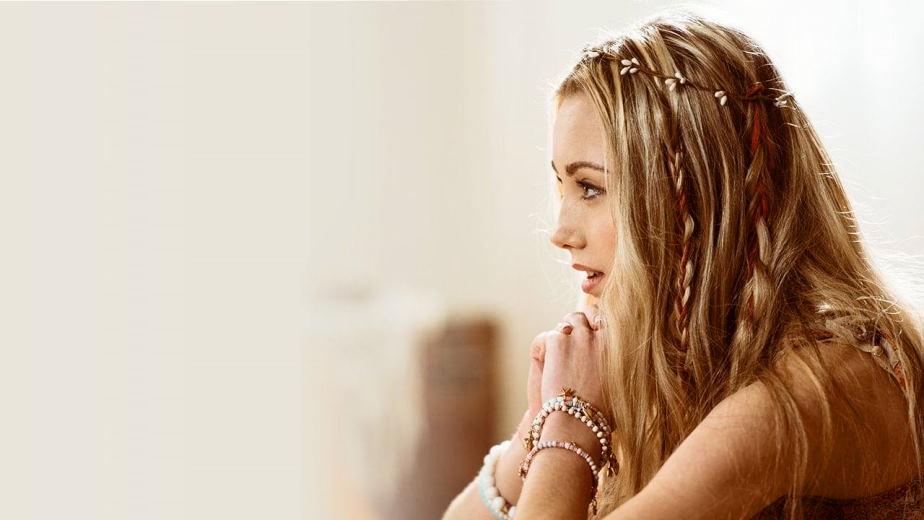 The 1970s were an era of vibrance, creativity, and experimentation that hugely impacted fashion – including hairstyles. During this decade, bold new styles emerged. From the glamorous Farrah Fawcett flicked hair to wild afros, every trend pushed boundaries and expressed personal style in exciting ways. Although these trends were born decades ago, you can rock them today by embracing some revamped versions. Read on for our guide to groovy 70s hairstyles that you can pull off with modern-day flair!
Retro hairstyles inspired by the 1970s
The 1970s were a time of fashion experimentation, including hairstyles. From long, shaggy locks to statement-making afros, the groovy style was everywhere! So if you're looking for inspiration to update your look today, why take a few cues from the decade that brought us disco? Here are some timeless '70s hairstyles that you can rock today:
The Shag – This iconic style was popularized by music icons such as David Bowie and Mick Jagger. The classic shag is characterized by layers that start near the crown and become progressively longer towards the ends. To achieve this look today, use a texturizing spray or mousse to add volume and texture, then blow-dry with a round brush. Finish up with some pomade or wax for definition and control.
The Afro – An icon of the 1970s, the afro is characterized by a full head of curls or kinks that are allowed to grow out naturally. To achieve this look today, start with clean, dry hair and use a curl-defining cream or mousse to add body and definition. Next, scrunch your hair in sections to create lift and volume before setting it with hairspray.
The Flip – This style was popularized by hairstylist Vidal Sassoon in the late '60s and early '70s and is characterized by a full head of bouncy, voluminous curls. To achieve this look today, start with damp hair and use a curl enhancer or mousse to add texture. Next, blow-dry your hair using a diffuser attachment or finger-style it for a more natural finish. Finally, finish up with some hairspray for hold.
The Mullet – This edgy style was all the rage in the 1970s and is still making a comeback today! It's characterized by short layers on top that gradually blend into longer layers at the sides and back. To achieve this look today, use clippers to trim the sides and back and scissors to create choppy layers on top. Pomade or wax style the top layer into spikes or a messy finish.

How to style '70s hairstyles for this year
The '70s have been back in fashion for some time, including hairstyles. So if you want to make a style statement this year, why try one of the iconic '70s looks? From Farrah Fawcett's feathered layers to the classic disco look of the Bee Gees and Donna Summer, there are many ways to embrace these styles for a modern twist. Here's how:
Farrah Fawcett Flick: This look is all about big volume and lots of lift at the roots. Begin by using hot rollers or curling irons to create bouncy curls throughout your hair. Once your curls are in place, use a teasing brush to lift the roots and give your hair extra volume. Finish off with a light spray of hairspray for hold.
Bee Gees Disco Curls: This style has been around since the 1970s, but it still looks as fresh today as it did back then. To get this look, you'll need to use large curling irons or hot rollers to create big spiral curls throughout your hair. Then, add some texture by back-combing the top layers of your hair and finishing with a high-shine pomade or wax for added shine.
Donna Summer Bob: If you want something shorter, why not try Donna Summers' shoulder-length bob? Start by blow-drying your hair straight using a round brush. Next, use an iron to create some texture at the ends, and then use your fingers to tousle the hair for added volume. Finish off with a light mist of hairspray.
No matter which '70s style you choose, it will make a statement this year! With the right products and tools, these iconic looks can be updated for a modern twist that will turn heads wherever you go. So what are you waiting for? It's time to get groovy!