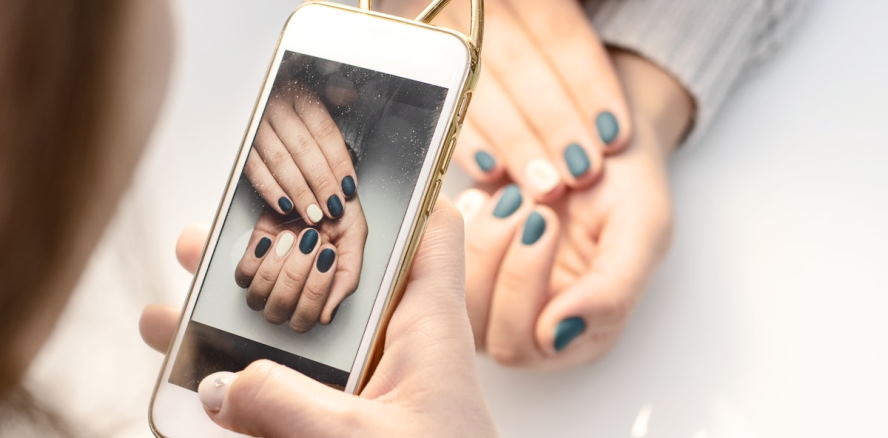 Are you looking to grow your nail art Instagram profile? With the proper techniques and strategies, you can take your nail art Instagram account to the next level! This blog post will explore tips, tricks, and hacks for growing a follower base on Instagram and showcasing your unique design style. From using hashtags strategically to capitalizing on social media trends and creating engaging stories, plenty of methods are available for bolstering your presence on the platform and connecting with more potential customers. So if you're ready for an immersive exploration into unlocking more success with your nail art account – sit back, relax, and grab a cup of coffee – let's get started!
How to quickly grow your nail Instagram profile
Post consistently and frequently: Consistency is key in growing your nail Insta profile. Try to post at least once daily, or even more, if you can manage it. You want to keep people engaged and show them that there's always something new happening on your page.
Use hashtags strategically: To get maximum visibility for each post, use relevant hashtags that will help you reach a wider audience and draw in potential followers. Think of hashtags related to your content, the services you offer, popular keywords in the industry, or topics related to nails, such as art or fashion.
Share quality photos: Showcase beautiful images of all the unique nail designs you've created. Quality photos will help attract potential customers and give them a good idea of the type of work you can do.
Engage with your followers: Take the time to respond to comments on your posts and interact with your followers whenever possible. This will create a sense of community on your page, which encourages more people to follow you and stay active on your profile.
Utilize influencer marketing: Reach out to social media influencers in the industry who have an engaged following and ask if they would be interested in promoting your services or collaborating with you for a post. This could open up new opportunities for you and grow your own following.
Share engaging stories: Post stories about what you're doing, the nail designs you've created, or even behind-the-scenes footage of your work. This can grab people's attention and keep them interested in following you on your journey.
Take advantage of other social media platforms: Don't limit yourself to just Instagram – cross-promote your nail Insta profile on other social media platforms such as Twitter, Facebook, and Pinterest so that more people can discover your content. This will increase your posts' reach and visibility, which could lead to more followers in the long run.
Run giveaways & contests: Offer incentives for people to follow and engage with your nail Insta profile by hosting giveaways or contests. This will encourage more people to visit your page and potentially lead to more followers.
Promote your content: Use paid advertising options on Instagram to promote your content in front of a wider audience interested in the services you offer. This can be an effective way of growing your profile quickly, as it will help you reach out to potential customers who might not have discovered you otherwise.
Network with other professionals: Connecting with nail artists or beauty professionals is a great way to get noticed and build relationships within the industry. You can do this by engaging with their content on social media, attending events, or even collaborating on projects. These connections can open up new opportunities to grow your nail Insta profile and expand your reach.
Following these tips will help you quickly grow your nail Instagram profile. So keep up the hard work, stay motivated, and don't forget to have fun! With a bit of dedication and consistency, you'll be able to build a successful profile that you can be proud of.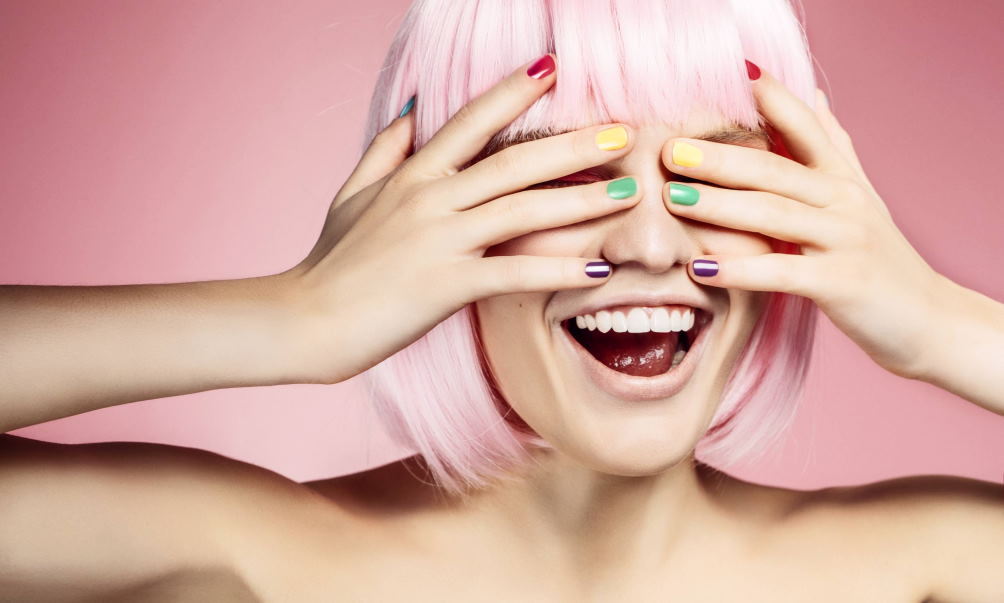 Tips for taking insanely good Instagram nail photos
Find the right lighting: Taking pictures in natural light is ideal for capturing beautiful nail art images, but you can also experiment with different artificial lights to find a setting that works best for you.
Stage your image: Consider placing something around your nails to make the image look more complete and aesthetically pleasing. This could be flowers or other small items from nature, like leaves or petals.
Use props: Props add extra dimension and interest to your photos. For example, use jewelry pieces, fabric swatches, ribbon, or even a small toy as part of your photo setup.
Invest in an editing app: Apps like Lightroom and VSCO can make it easier to touch up your photos and make them look professional.
Take advantage of angles: Play around with different angles to get the most flattering view of your nails. Try taking shots from above or below for some creative photographs!
Be creative: Sometimes, odd perspectives and unexpected compositions can lead to the most eye-catching results! Don't be afraid to experiment; keep an open mind when shooting photos.
Use a tripod: Investing in a small tripod will ensure that all your pictures are perfectly still and blur-free! This is especially helpful if you need someone around to take pictures.
Take multiple shots: Taking multiple images of the same pose or setting can give you more editing options. This way, you'll have a backup photo in case one turns out differently.
Play with shadows: Try to capture interesting shadow patterns by angling your nails and props at different angles.
Have fun!: Last but not least, don't forget to have fun! If you enjoy your work, your creative spirit will come through in the pictures.